Download the QData Catalog App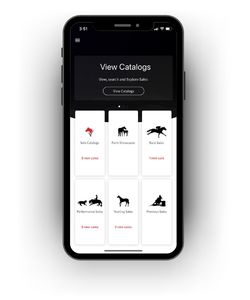 The QData Catalog App gives you access to upcoming sales right from your phone or tablet.
Designed with the busy horseman in mind, the app allows you to organize auction catalogs with innovative features and tools.
Save, sort and email your favorite pages
Make annotations and highlights with search, index, email and print options
View video and photos linked directly to the catalog page
Sort and categorize your favorites with email, print and share options
Search catalogs with advanced search options
Download the app today for an easier horse sale experience.